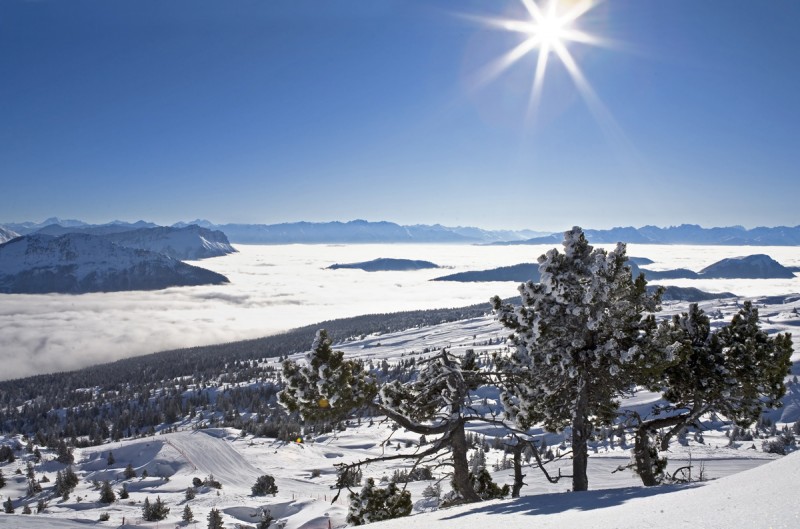 Exceptional snow !

There's always snow in Aillons-Margeriaz!

Scientifically, altitude isn't the most important factor affecting snow coverage in a ski resort. The geographical location compared to atmospheric circulation bringing snow plays a more important role than altitude.
Altitude is only an average reference at the scale of the entire Alpine arc.